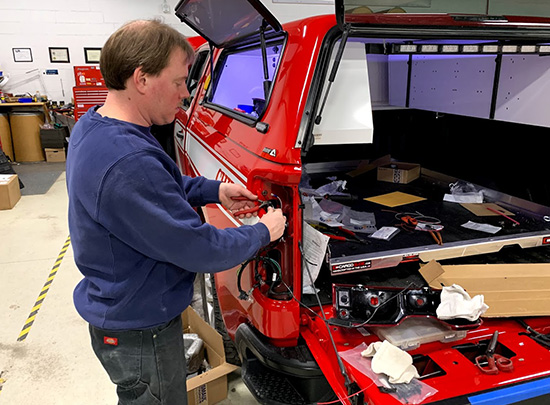 The United Radio Communications Division mission is to help first responders save lives, increase productivity, and return home safely. 
We do this by selling, repairing and installing public safety vehicle equipment for new and used vehicles, including light-duty trucks and heavy equipment. We install and perform repairs here or at your location.
We carry top of the line equipment, partnering with the most respected manufacturers in the industry.
To do this, we offer complete service, installation and repair excellence at one of the largest repair facilities for industry-leading manufacturers of two-way products in the United States of America.
But you don't have to come to us. Our service team is fully mobilized and ready to respond to your installation and service needs. United Radio's fleet includes special application vehicles to service equipment in the most remote locations.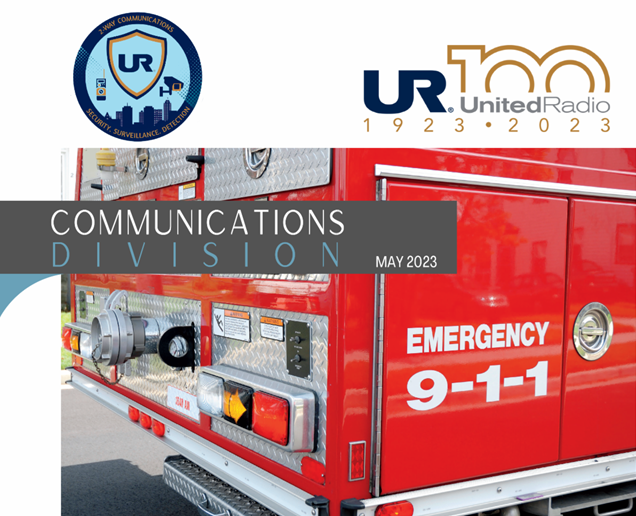 Our Communication Division Newsletter for April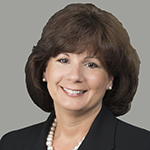 Greetings,
This week we were called the "Gold Standard" by a Law customer who came to us with a problem they considered unsolvable. I can't tell you how appreciative we all were of such an important compliment. Every day our team is looking for ways to improve our standards of service, problem solving capabilities as well as process improvements to our installations and repairs. While it's true we are busy, it's a good busy! Our commitment to our customer's regarding quality is always our top priority. To fully understand what we do and how we do it, we invite you to stop by and tour our facilities and meet our team members. We are consistently recruiting talent for our Garage and Field team to ensure that they learn from the best, put forth quality every step of the way and most importantly provide amazing customer service to our growing list of clients. If you know someone who fits this description, please refer them to us. 
As you will see below the Motorola Roadshow is coming to Syracuse. If you would like to attend, please contact us at 315-445-3298 to be put on the list of attendees. This is a fantastic way to learn about and touch the new equipment coming soon. We would love to have you as our guest!
— Leslie English, Communications General Manager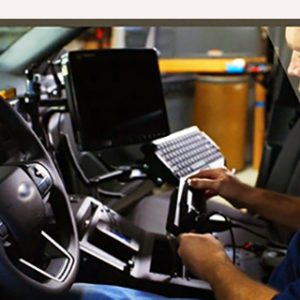 Installations
United Radio is proud to offer the best names in the industry to those who serve and protect. Our expansive selection guarantees the right equipment for the job. Bumper to bumper, we have you covered.
We take great pride in the professional quality of our custom installations and insist on the highest level of workmanship. You should expect no less when it comes to your fleet. We install a variety of items, from two-way products to emergency lighting to in-vehicle accessories. 
The Communications Division at United Radio sells, repairs and installs public safety vehicle lighting for new and used vehicles, including light-duty trucks and heavy equipment. This also includes: vehicle accessories, mobile radio installations and in-vehicle video installations.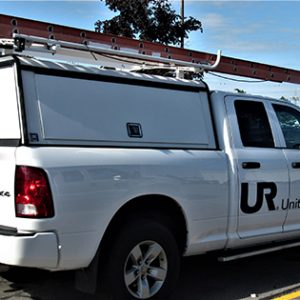 On-site Field Services
Even the toughest equipment breaks! When your communications equipment fails, our field technicians are fully mobilized and properly stocked to provide quality repairs on location.
Normal business hours are Monday through Friday, 8:00am to 5:00pm, and we also offer 24-hour support to maintenance contract customers through an on-call technician and a local answering service.
Services include a wide range of communications products such as: • Base stations • Repeaters • Microwave PTP/PMP radios • Dispatch consoles • Voting systems • SCADA • Global positioning systems • Amplifiers • Voice and data logging
Our proficiency covers many forms of communications type systems and protocols such as: • Analog and digital P25 two-way radio • Trunking systems • Microwave networks • VOIP and I.P. • Signaling and alerting. • Radio frequency propagation studies to predict new system RF performance • Wireless Local Area Network – WiLAN
Repair Service
As a Certified Service Center, United Radio Communications Division is dedicated to providing quality and effective repairs that will keep our customers satisfied for years to come.
As a dealer for ICOM and Motorola, we perform both in and out-of-warranty repairs on most two-way portable and mobile radios. Our parts department stocks an extensive inventory, which allows us to repair your products in a timely fashion.
Our qualified technicians and customer service representatives make United Radio a leader in two-way radio repairs. Each technician is trained on a particular manufacturers' product, enabling him or her to become an expert on that product line. We provide ongoing training and certification programs to keep our technicians up to date with industry advancements. Our CSS certified representatives provide our customers with a superior service experience.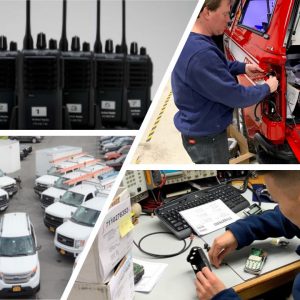 UCare Maintenance and Service Plans
Radio communication equipment sees dust, water, heat, and other tough environments on a daily basis, which can lead to equipment downtime. The United Radio Communications Division UCare maintenance and service programs are designed to help ensure customer equipment performs optimally and never leaves them with an unexpected repair expense or system outage.
"At United Radio, we understand the commitment made in purchasing equipment that provides the safety and reliability to ensure everyone returns home," said Leslie English, United Radio General Manager. "Our UCare maintenance and service programs not only increases the longevity of your investment but provides a peace of mind knowing that when you need emergency support, you are our top priority."
Check Repair Status
Have an item with United Radio for repair work?
Please enter the service number below for a real-time look at the status of your repair. If you don't have your number please email us at communications@unitedradio.com or call 800.599.2101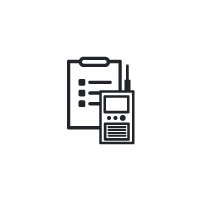 Rentals
Need radios for an event?
We offer simple-to-use handheld radios for on-site communications
For more information call 800.599.2101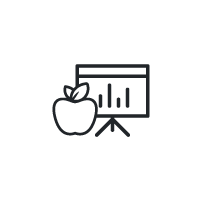 Lunch and Learn Series
United Radio hosts Lunch & Learn Series at our corporate office.
We will be presenting cutting edge solutions for an industry or a specific product.
Check back for updates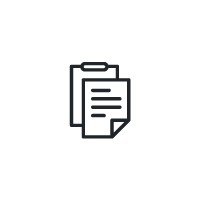 FCC Licensing
FCC licensing can certainly be an overwhelming task. Regulations and policies are seemingly always changing.
We have been working with the FCC for decades, and we have the expertise to help customers maintain compliance and eliminate the hassle of dealing with paperwork. Not sure if you are in compliance?
Ask a United Radio associate for an FCC check-up.
Our locations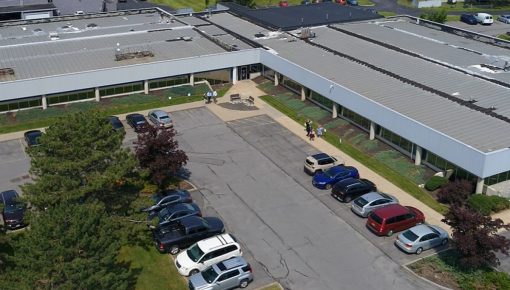 Communications Division Headquarters
5703 Enterprise Parkway
East Syracuse, NY 13057
Monday – Friday
8:00AM – 5:00PM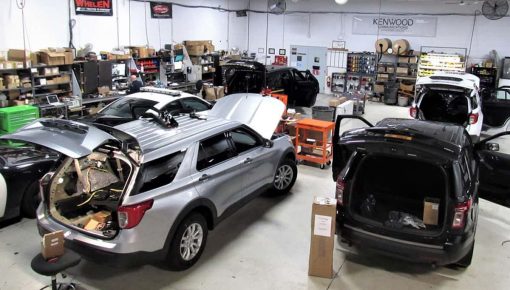 Communications Division Installations and Repair Facility
5703 Enterprise Parkway
East Syracuse, NY 13057
Monday – Friday
8:00AM – 5:00PM
United Radio also has one of the largest repair facilities that provides complete service, installation and repair excellence for industry-leading manufacturers of two-way products in the United States.