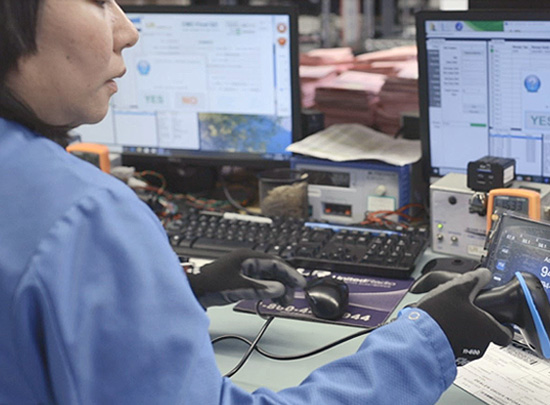 Our Automotive Electronics business is about more than quality repairs of equipment; it's about providing efficient integrated solutions to manufacturers, dealers and automotive businesses.
On top of remanufacturing and exchange, United Radio offers a diverse array of customized services, including branded customer service, web portal ordering, failure analysis and reporting, line recall, logistics, distribution, vehicle integration, inventory management, warehousing and sales.
United Radio has been providing smart solutions to more than 40,000 dealers and manufacturers in more than 140 countries for virtually every major car manufacturer and original equipment supplier in the world.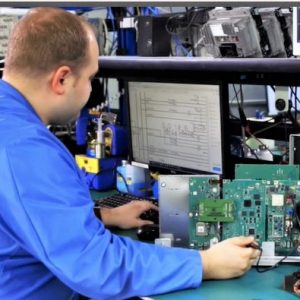 Repair and remanufacturing solutions
Experienced, dedicated and thorough are just a few ways to describe our service teams at United Radio. Our technicians and support personnel go above and beyond to exceed your expectations. As a leading remanufacturer for all your vehicle electronics, we are committed to meeting all our customers' specifications. Whether you are looking for repair, recall support, failure analysis or long-term remanufacturing, no job is too small or too big.
Benefits of our repair and remanufacturing programs:
Address all known quality and reliability issues
Cost-effective alternative to replacement
Reduce end-of-life buildout cost and long-term storage
Good for the environment
Perform all hardware modifications and software updates
Use lead-free solder and recycles solder metals
To ship a unit to us for a free estimate on repair, please fill out and include the Automotive Shipping Instructions form.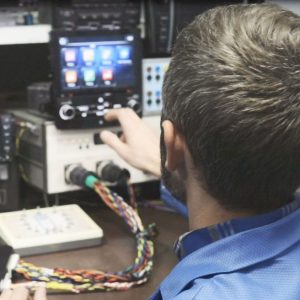 Automotive testing capabilities
The Automotive Electronics division has several capabilities including:
Multiple BGA machines
X-Ray machines
Listening Evaluation room
Multiple Heat/Cold testing chambers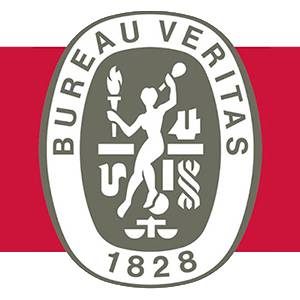 IATF Certified!
Our commitment to quality is reflected in our IATF 16949 certification and extensive in-house and external training programs.
Our staff, of International Society of Certified Electronic Technicians (ISCET); IPC (Institute for Printed Circuits) specialists; and factory-trained support members; provides the customer a level of confidence that the final product will meet or exceed their expectations
Dealer Services
We invite all authorized dealers to enroll in Dealer Services, at no charge, to experience exclusive online access to repair statuses. In addition to checking repair statuses, Dealer Services enables you to approve or decline estimates and more.
Register today to see how we can serve you by clicking on the Dealer Services button below! Already have an account? You too can login by clicking the Dealer Services button to access your account.
Security & Storage Practices
Secure warehouse facilities
Pallet racking to small bin storage on site
Static sensitive components stored in electrostatic discharge (ESD) safe bins/containers
Inventory Verification & Forecasting
Regular cycle counts performed
Inventory transaction history readily available
Weekly updated critical order points used to maximize inventory turns (Min Max)
Forecasts can be provided for inventory planning
Reporting
Inventory reports available in a format and at a frequency customized to each customer's needs
Reports available in multiple formats, including Sharepoint and via secure UR Dealer Services website
Our locations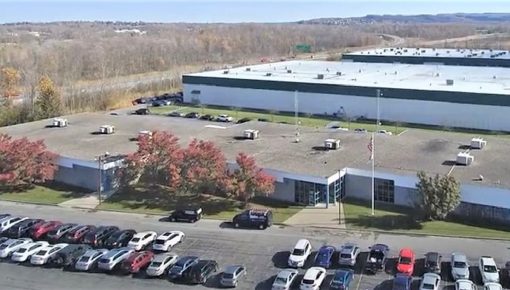 Automotive Electronics Headquarters
5705/5717 Enterprise Parkway
East Syracuse NY 13057
315.446.5570 or 800.448.0944
Monday – Friday
8:30AM – 5:30PM
Keith Martin
General Manager
Mike Fabery
Syracuse Operations Manager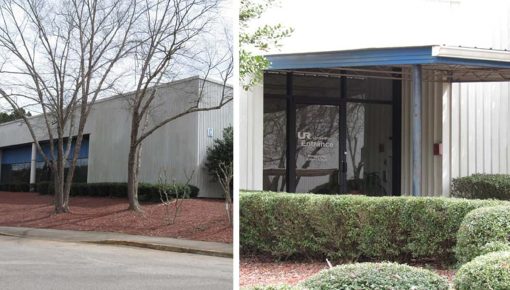 Automotive Southern Operations
780 Highway 74 South Peachtree City GA 30269
770.632.3562 or 800.448.0944
Monday – Friday
8:30AM – 5:30PM
Keith Martin
General Manager
Kevin Marais
Branch Manager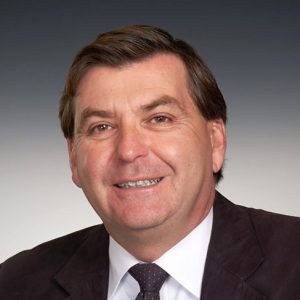 United Radio has been at the forefront of automotive electronics technology for nearly a century. We are continually adding new markets to our services, most recently including Level 2 vehicle chargers, high voltage batteries, and other sustainable energy products in our service lines.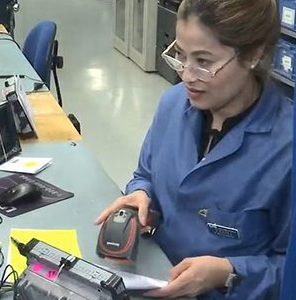 Data Solutions
We don't just collect data at every step – we help you understand and use it to improve your products.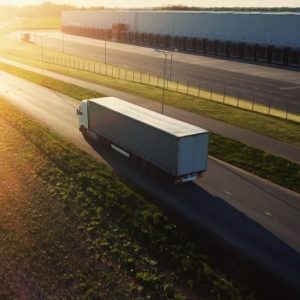 Logistical Solutions
From sourcing the right components to coordinating a full product recall, we can help manage logistics on any scale.