At United Radio we search for dynamic, goal-oriented individuals with an entrepreneurial spirit to share our vision and commitment to excellence. Customer service begins and ends with a positive attitude. Attitude is everything and we often hire attitude and teach skill. Our people are what makes us great, If you are looking for a diverse, stable, safe, fun and dynamic workplace, check out our career opportunities today.
Our People
"I started out as a temporary employee. But after I started, I felt like the job chose me first, because when I got here in our Salt Lake City facility, it was a small community of people working there.
I recently got promoted and it has really helped shape me to be the person that I am now.  I've learned so much and I continue to learn more every single day and that is why I have decided to make United Radio my career."
Are you a quality individual with a great attitude, problem solving abilities and a willingness to learn! If so, click our career opportunities button below.
Why I decided to come back to work at United Radio
Name: Brittany Unger
Position: Yamaha Customer Care Representative
Preliminary time at United Radio: A year and 3 months
Time away: 8 months
Came back to United Radio: June 2021
Here is Brittany's story:
Q. Why did you decide to leave United Radio?
A. I decided to leave United Radio to pursue nursing school. There was honestly nothing wrong with the job I held at United Radio, I was simply a 25-year-old who was struggling to find her purpose in life. I knew I had wanted to help people and thought nursing was the route to go.
Q. Why did you decide to return to United Radio?
A. After working in a nursing home and attending classes throughout the pandemic, I quickly realized that I was not going to be able to cope with the amount of losses that I had endured. I took everything home with me and emotionally it was not something that I could handle. I decided to return to United Radio because of the people and the atmosphere. I feel at home here and feel that I can be who I truly am. I do have an extremely goofy side to me and I feel safe here knowing that my coworkers accept me as I am, quirks and all. It is so different than any other company I have worked for, the people here really care and are always willing to lift each other up. Even the simple "Hellos" or "Good mornings" I receive from people in various departments in the mornings make my day. The people that work here truly are the best.
Q. Since your return, what has been your most satisfying moment?
A. My most satisfying moment was my first day back. I had thought of myself as such a failure for not being able to finish nursing school, but the people here at United Radio were as supportive as ever. I remember being so nervous for my first day, but my coworkers and managers welcomed me back with open arms. I felt at home again.
Q. Is there anything you see different here this time around that you like or dislike?
A. One thing that is different this time around is that I get to also work with our amazing team in Salt Lake City. I have only known them for a short period of time and they have already accepted me and all of my quirkiness. I am excited for United Radio and for the expansion of friends that I have made here.
Q. Is there anything you would like to add?
A. I wanted to give a special thanks to my CSS fam. Customer Service is not an easy job, but these people make it worth it!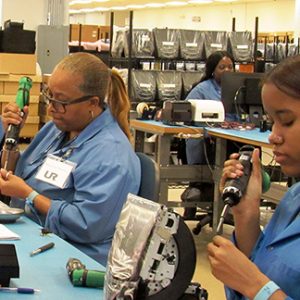 Our Diversity
We recognize that our diversity brings richness and innovative viewpoints to our work environments. United Radio supports a culture where all employees feel valued. It is important to us that every employee has the opportunity to contribute their fullest ability to help United Radio reach its full potential.
EQUAL OPPORTUNITY United Radio is an Equal Employment Opportunity employer.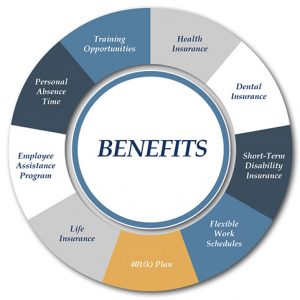 Our Benefits
United Radio offers many tangible and intangible benefits to our employees. We offer medical and dental insurance, 401k, an Employee Assistance Plan (EAP), short term disability, life insurance, spouse and dependent life insurance, worker's compensation, flexible spending reimbursement accounts, personal time off, which includes: vacation time, sick leave, bereavement, military and jury duty leave.
In addition, United Radio hosts a family picnic, offers flexible work schedules for most positions, if needed, and we conduct a lunch and learn program which runs for 6 months of the year. Our Lunch & Learn program includes a complimentary lunch once a week for those who attend the program. We conduct training on a variety of topics, through our URUniversity, to further our employee's education and job advancement. Finally, and most importantly, United Radio provides a fun work environment.
NO SURPRISES United Radio has a Golden Rule, "No Surprises"! Don't surprise us and we won't surprise you, keep the lines of communication open and flowing.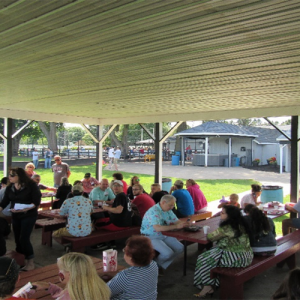 Our Company Picnic
United Radio holds a company picnic each year (except 2020 due to the coronavirus pandemic). Did you know that the company picnics were started in the 1960's by Milton Rubenstein? The emphasis of the picnic back then, and which remains the same today, is to have the entire United Radio family attend the event. In fact, the annual picnic remains the company's biggest social event.
Click here to see a short video from the 2019 Syracuse company picnic!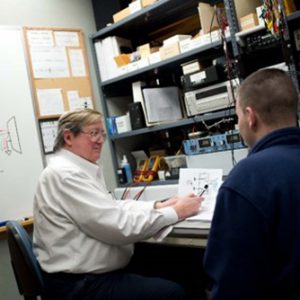 Our Training
United Radio's greatest asset is our employees, and our commitment to training and continual improvement. Both customer support and technical training are critical elements, that combined, allow us to focus on our customers and exceed their continually evolving needs.
Our Ideal Candidate
Our Human Resources staff searches for dynamic, goal-oriented individuals with an entrepreneurial spirit to share our vision and our commitment to excellence.
Customer Service begins and ends with a positive attitude. Attitude is everything and we often hire attitude and teach skill. Any natural disaster could destroy our buildings, and all its contents, and as long as our people are safe, we will rebuild.
The opposite is not true; our people are what make us great. If you are looking for a diverse, stable, safe, fun, dynamic workplace, click our career opportunities button below.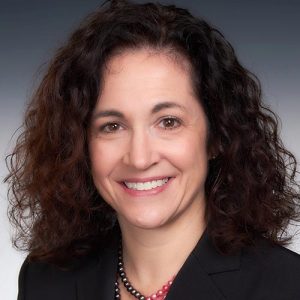 You need to have a relationship with your people. It needs to be a relationship based on trust, a trust that flows both ways. Your people also need to know that you care about them.
Our locations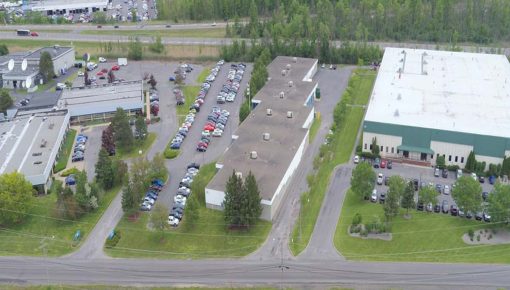 Corporate Headquarters
5703 Enterprise Parkway
East Syracuse, NY 13057
315.446.7181 or 800.448.0944
Monday – Friday
8:00AM – 5:00PM
The corporate headquarters is home to the Automotive Electronics, Consumer Electronics, and Communications Division, and is located at 5703-5717 on Enterprise Parkway in East Syracuse, New York. The campus encompasses over 500,000 square feet of space, specially designed to accommodate the needs of high volume state-of-the-art electronic equipment repairs. Our unique computerized systems not only track every unit throughout the repair process, but enable us to communicate directly with manufacturers, dealers, and customers worldwide.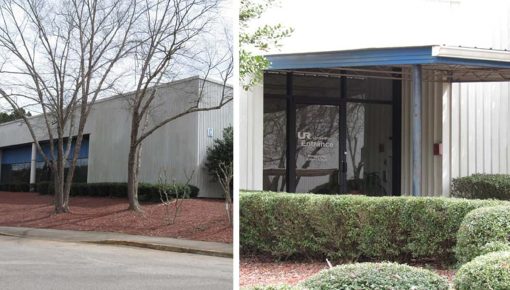 Automotive Southern Operations
780 Highway 74 South
Peachtree City GA 30269
770.632.3562 or 800.448.0944
Monday – Friday
8:30AM – 5:30PM
Our Peachtree City automotive operations is located at 780 Highway 74 South, Peachtree City, Georgia. It has been serving automotive manufacturers since 2007. As business increased, so did the need for a larger facility. In 2014, the PTC branch relocated to a 123,000 square foot building that sits on 40 acres of the former Panasonic campus, right next door to one of our customers, Panasonic Automotive. Having a full-service branch in Peachtree City Georgia allows United Radio the ability to service customers worldwide.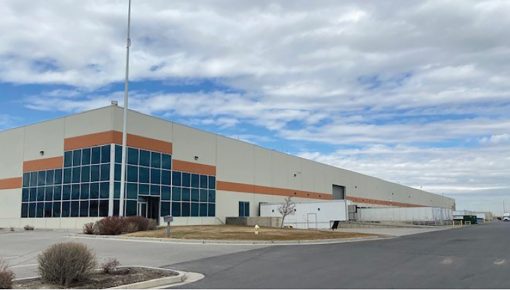 Consumer Western Operations
1455 South 550 West,
Salt Lake City, Utah 84104
315.446.8700 or 800.634.8606
Monday – Friday
8:00AM – 5:00PM (MST)
United Radio announced the expansion of its remanufacturing operations to the Western United States. The company will begin operating a repair and distribution center in Salt Lake City, Utah as part of its strategic growth plans. "This expansion will allow us to meet the growing needs of our customers on the west coast as well as provide better coverage for the whole country," said United Radio President Phil Rubenstein. "Salt Lake City provides us with the best opportunity to establish our operations out west and meet the needs of our customers."